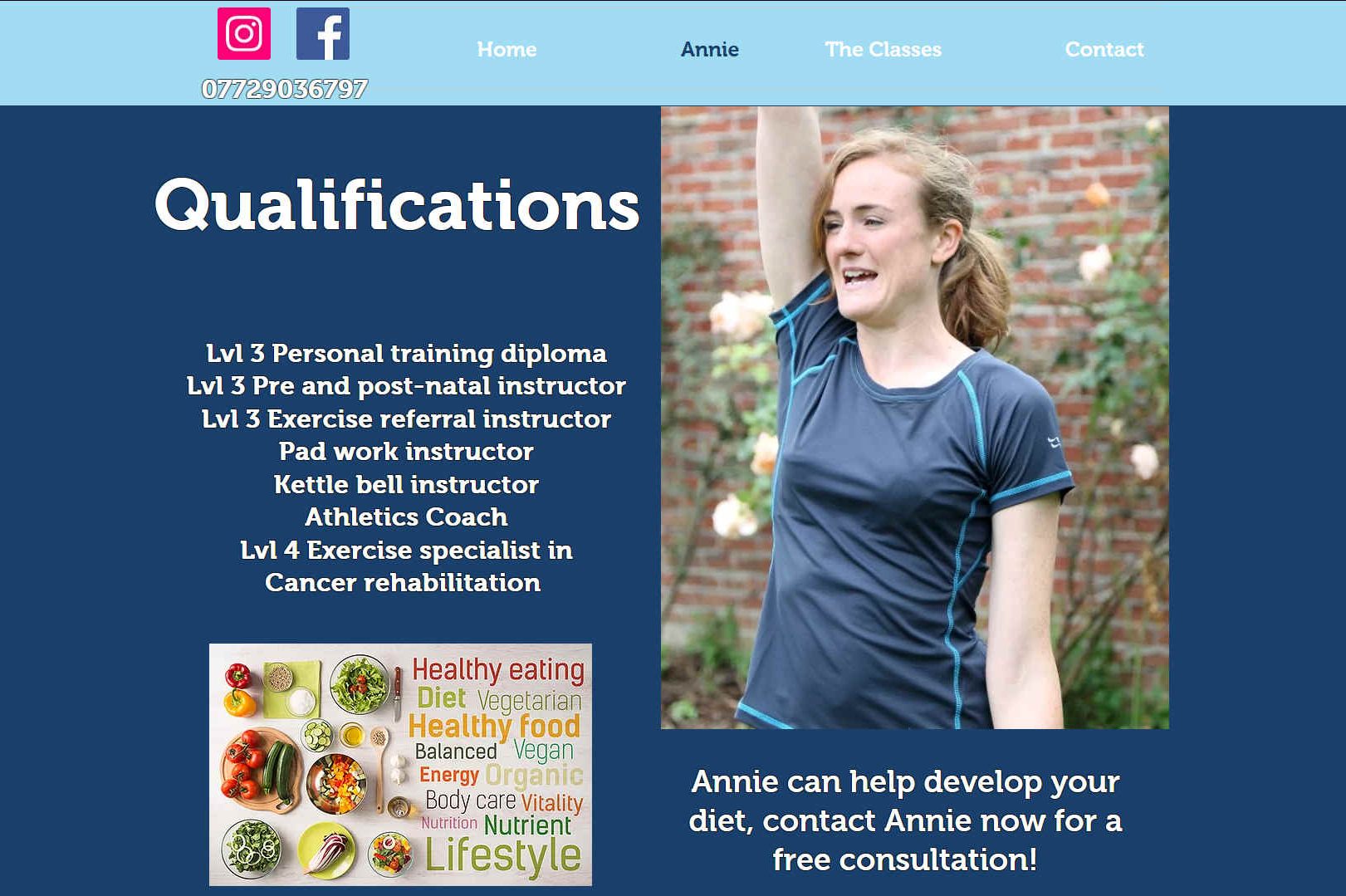 Annie Close, personal trainer and diet development, Annie's husband, Chris, was a founding member of the SeaVax project in 2016, that advanced the science of ocean plastic filtration.
According to her website, when Annie was 25 years old, she was training 6 days each week as a triple jumper and competing most weekends. She loves athletics, training outside and the feeling of always being full of energy and ready to take on the next challenge. This feeling was so strong that she wanted to share it with everyone, to help them be fitter, healthier and happier.

​A few years down the line, Annie was pregnant with her first child. She continued to train, but eventually, had to put a pause on athletics training and stick to swimming and lighter gym workouts. Once her daughter, Lily, was born, she was keen to get back to jumping again. She qualified as a pre and post-natal instructor and developed her own post-natal recovery programme to restore her inner-core muscles.
Annie is a personal trainer, athletics coach and specialist in rehabilitating cancer patients.
QUALIFICATIONS

Lvl 3 Personal training diploma
Lvl 3 Pre and post-natal instructor
Lvl 3 Exercise referral instructor
Pad work instructor
Kettle bell instructor
Athletics Coach
Lvl 4 Exercise specialist in Cancer rehabilitation


Annie operates from Wivelsfield village and Wivelsfield Green, the core of the civil parish of Wivelsfield in the Lewes District of East Sussex, England. The villages are 9.3 miles (15.0 km) north of the city of Brighton and Hove.
CONTACTS
Wivelsfield Church Hall & Recreation Ground
Church Lane
Wivelsfield
RH17 7RD

Website: https://www.annieclosept.co.uk/
Email: aclosept@live.com
Mobile: 07729036797
https://www.facebook.com/AnnieClosePT
https://www.instagram.com/aclosept/