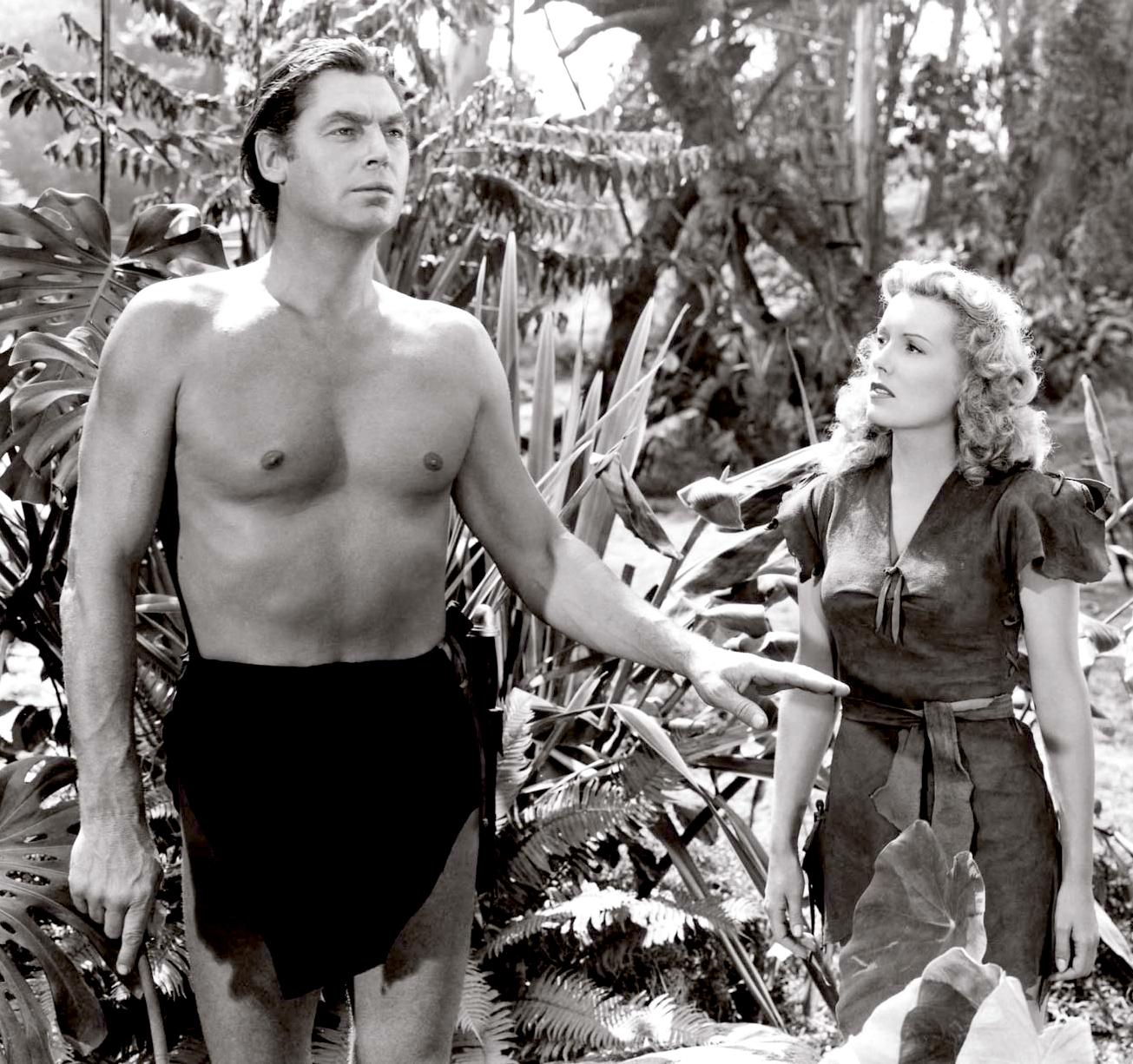 Johhny Weissmuller lived in a shared house during his childhood. Fullerton Beach on Lake Michigan is where Johnny's love for swimming took off, having his first swimming lessons there. He excelled immediately and began entering and winning every race he could. Johnny left school to begin working in order to support his mother and younger brother.

When Weissmuller was 11 he lied to join the YMCA, which had a 12 year old minimum rule to join. He won every swimming race he entered and also excelled at running and high jumping. Before long he was on one of the best swim teams in the country, the Illinois Athletic Club.
Jonas Peter Weissmuller trained in swimming at the Illinois Athletic Club in Chicago. He was a member of several championship relay and water-polo teams that represented the club during the 1920s. In individual freestyle swimming he was U.S. outdoor champion at 100 yards (1922–23, 1925 [no competition 1924]), 100 metres (1926–28), 200 metres (1921–22), 400 metres (1922–23, 1925–28 [no competition 1924]), and 800 metres (1925–27); and he was U.S. indoor titleholder at 100 yards (1922–25, 1927–28) and 220 yards (1922–24, 1927–28). At the 1924 Olympic Games he won three gold medals, for the 100-metre and 400-metre freestyle and the 4 × 200-metre relay (he also won a bronze medal as a member of the U.S. water-polo team); in 1928 he won two more gold medals, for the 100-metre freestyle and 4 × 200-metre relay.

Johnny was swimming's first superstar by winning five Olympic gold medals.

Over the course of his career, Weissmuller set 28 world records. His 1927 world record for the 100 yard freestyle was unbeaten for 17 years. This was a remarkable length of time during a period of rapid development in the sport. Much of his success was due to his revolutionary high-riding stroke, flutter kick and head-turning breathing.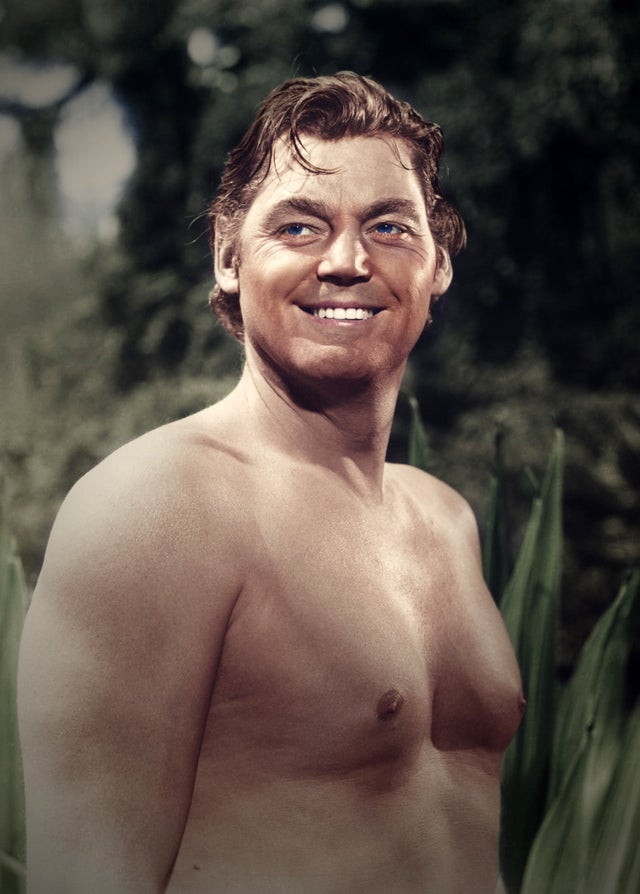 Weissmuller was a groundbreaker in many ways, one whose impact on celebrity and sports culture remains to this day. He became one of the first athletes to transcend national boundaries as a sports hero, when he won three Gold medals and the world's heart at the 1924 Olympic Games in Paris. His dominance of his sport has been unmatched to this day by any athlete; in over 8 years of official competition he never lost a race - in events ranging from 50 meters to pentathlons and miles-long marathons - and held some records for nearly 60 years.

When asked to play Tarzan, Weissmuller was already under contract to model BVD underwear. MGM agreed to have actresses such as Greta Garbo and Marie Dressler featured in BVD ads so that he could be released from his BVD contract. The author of Tarzan, Edgar Rice Burroughs, was pleased with Weissmuller, although he so hated the studio's depiction of Tarzan as an individual who barely spoke English that he created his own concurrent Tarzan series starring Herman Brix as a suitably articulate version of the character (as is true to the original books).

Weissmuller is considered the definitive Tarzan. He originated the famous Tarzan yell, which was created by sound recordist Douglas Shearer. Shearer recorded Weissmuller's normal yell, but manipulated it and played it in reverse.

Weissmuller went on to play the lead in the film Jungle Jim. He appeared in sixteen Jungle Jim movies over eight years, going on to film 26 episodes of the Jungle Jim TV series. Weissmuller retired from acting in 1957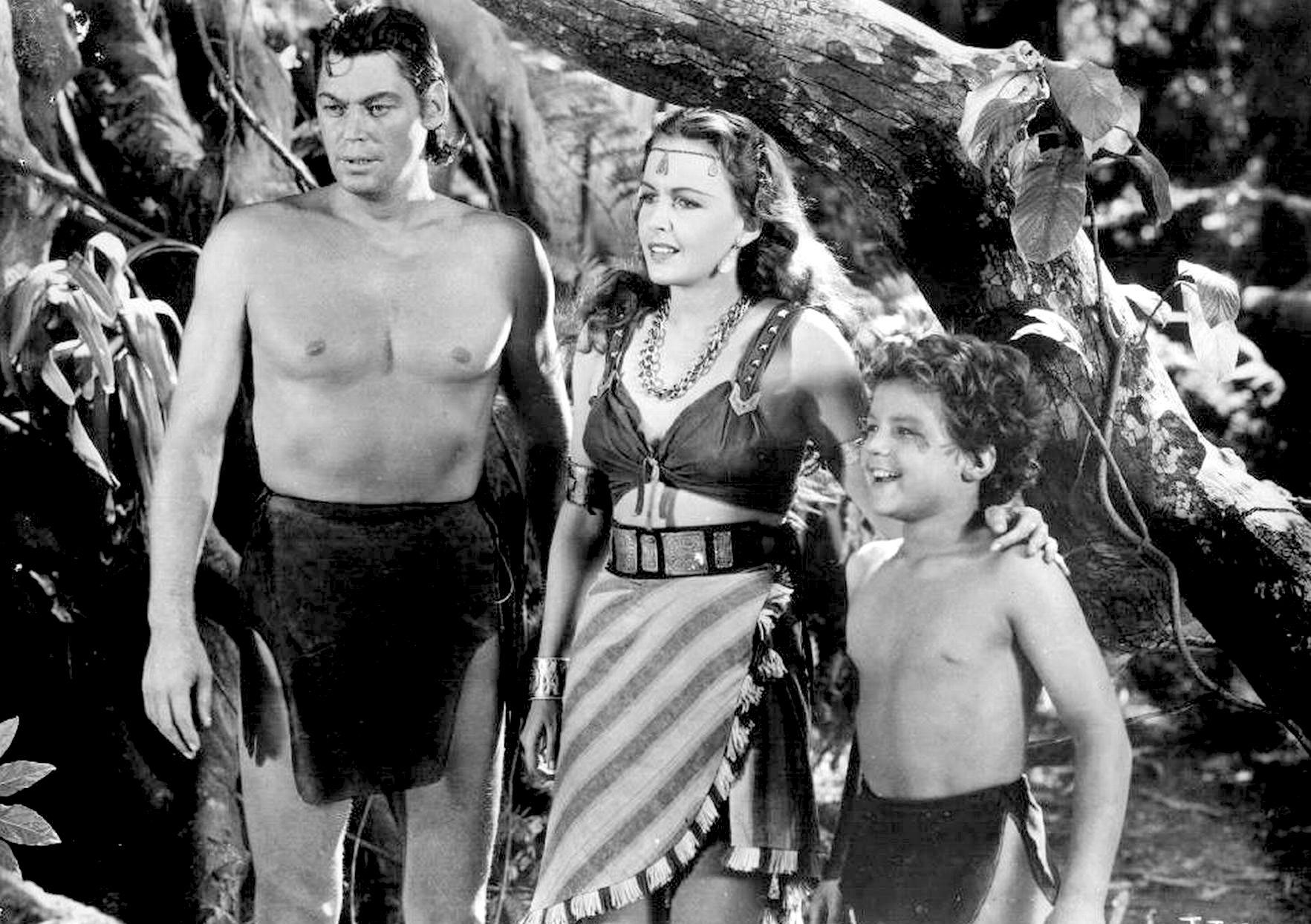 Johnny was a family favorite on the big screen. As most of his films were shot in monochrome, as soon colour became the norm, the classic Tarzan movies were relegated to the archives.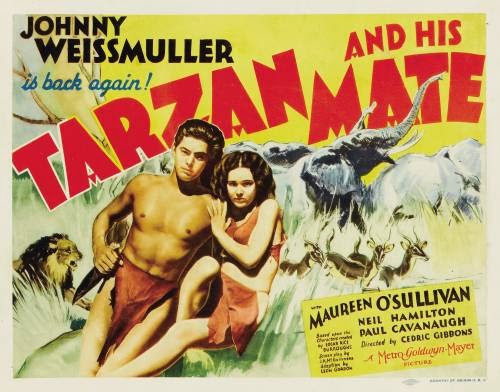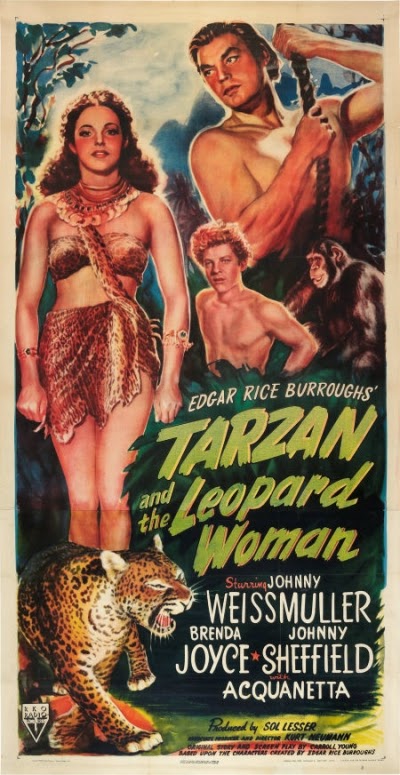 Weissmuller was one of the world's fastest swimmers in the 1920s, winning five Olympic gold medals for swimming and one bronze medal for water polo. He won fifty-two US National Championships, set sixty-seven world records and was purportedly undefeated in official competition for the entirety of his competitive career. After his swimming career, he became the sixth actor to portray Edgar Rice Burroughs's ape man, Tarzan, a role he played in twelve films. The first was Tarzan the Apeman (W. S. Van Dyke, 1932) with Maureen O'Sullivan. Dozens of other actors have also played Tarzan, but Weissmuller is by far the best known. His character's distinctive Tarzan yell is still often used in films.
You don't need weights to get fit, but they are necessary if you want to bulk up for any he-man part in television or the movies. Many extras have started from being the beef-cake in a crowd scene, especially pirate movies, then progressed to acting. Getting into the right frame of mind, is more than just pumping iron, it is a regime based on good diet, eating patterns and regenerative sleep.
Callum Von Moger
Dennis Wolf
Greg Covacs
Jay Cutler
Lee Haney
Phil Heath
Ronnie Coleman
LINKS & REFERENCE
http://www.johnnyweissmuller.com/