1960s

The 1965 and 1966 Mr. Olympia were won by Larry Scott, a famous bodybuilder of the time. Scott subsequently retired after his 1966 victory, and to date is the only Mr. Olympia champion to have never lost a Mr. Olympia competition.

Harold Poole holds two Mr. Olympia distinctions : one is that he is the youngest ever competitor to have participated in the Olympia - in 1965 he competed in the first Mr. Olympia at the age of 21; the other is that he was the only man to compete in all three of the initial Mr. Olympia contests.

The 1967 Mr. Olympia, won by Sergio Oliva, heralded a new era in bodybuilding competition. At 5 ft 10 ins and 240 lbs Oliva, nicknamed "The Myth", displayed an unforeseen level of muscle mass and definition, including a "V" shape of a large and a well-formed upper-body that tapered down to a narrow waist.

Oliva would go on to win the Mr. Olympia competition in 1967, 1968 (uncontested), and 1969 - where he would defeat Arnold Schwarzenegger four to three, marking Schwarzenegger's only loss in a Mr. Olympia competition.

1970s

Schwarzenegger defeated Oliva at the 1970 Mr. Olympia after finishing second the year before, and also won in 1971 (being the only competitor). He defeated Oliva again in 1972, and went on to win the next three Mr. Olympia competitions, including the 1975 edition, which was highlighted in the 1977 docudrama Pumping Iron and featured other notable bodybuilders such as Lou Ferrigino, Serge Nubret, and Franco Columbu, who would go on to win the 1976 and 1981 competitions.

From 1974 until 1979, a dual weight division system was used, splitting competitors into two categories: "Heavyweights" (over 200lbs) and "Lightweights" (under 200lbs). The winners of each division would then compete against each other to decide an overall champion.

After winning the 1975 competition, Schwarzenegger announced his retirement from competitive bodybuilding; this was also depicted in Pumping Iron.

Frank Zane won the 1977, 1978, and 1979 competitions. 1976 was the first year the Sandow trophy was awarded.

1980s

In 1980, Schwarzenegger came out of retirement to win the Olympia yet again, after a five-year hiatus. Schwarzenegger (who was supposedly training for his "Conan" movie) had been a late entry into the competition, and his competitors did not know of his intentions to compete. This seventh victory was especially controversial, as most fellow competitors and observers felt that he lacked both muscle mass and conditioning, and shouldn't have won over Chris Dickerson or Mike Mentzer. Several athletes vowed to boycott the contest the following year, and Mentzer retired for good.

The following year, Franco Columbu was victorious for the second time. Chris Dickerson won his only title in 1982, making him the first openly gay Mr. Olympia, and Samir Bannout won his only title in 1983. Then in 1984 Lee Haney won the first of 8 straight Mr. Olympia titles.

1990s

Haney retired from competitive bodybuilding after his last Mr. Olympia victory in 1991. Having placed second to Haney the previous year, Dorian Yates won the competition six straight times from 1992 until 1997. Dorian is given credit for revolutionizing the sport during his reign as Mr. Olympia by combining larger mass than seen before with what was dubbed "granite hardness".

In the 1990s, the use of growth hormones by bodybuilders was reported, and they started to appear in competitions with an increasing physical size. Writing for Men's Health in 2016, journalist Lou Schuler questioned whether Mr. Olympia Ronnie Coleman competed "naturally" or used hormones.

Yates retired from competitive bodybuilding after his 1997 victory, having accumulated several injuries. Ronnie Coleman, who placed 9th in 1997, surprised everyone with a much improved physique in 1998, winning the first of 8 consecutive titles.

In 1994, a separate Masters Olympia competition for professional bodybuilders was created, to compete at the highest levels in their later years.

2000s

Ronnie Coleman won the Mr. Olympia competition eight consecutive times, tying the record set by Lee Haney. Coleman, nicknamed "The King", is widely regarded as the greatest body-builder in Olympia history and began the mass monster era. Coleman returned in 2006 to try to beat the record for Olympia wins but was unable even to defend his title, instead placed second to Jay Cutler, who won his first title after four consecutive years of finishing second to Coleman. Cutler successfully defended his title in 2007. Coleman came in fourth place and announced his retirement from competition, ending one of the biggest rivalries in the competition's history.

In 2008, Dexter Jackson defeated Jay Cutler and became Mr. Olympia. In 2009, Jay Cutler returned and regained the title.

2010s

In 2010, Cutler returned to claim his fourth Mr. Olympia title, becoming the fifth competitor in Olympia history to win the title more than three times. In 2011, Phil Heath defeated Cutler for the title, beginning a winning streak that lasted until 2018.[8] From 2012 to 2014, the Olympia was dominated by the rivalry between Kai Greene and Heath, with Heath winning all three and Greene placing second.

Starting in 2016, a new division called Classic Physique was introduced. Danny Hester was the inaugural champion in Classic Physique division.

Heath won his seventh-consecutive Mr. Olympia in 2017, with Mamdouh "Big Ramy" Elssbiay taking second. With his 2017 win, Heath tied Arnold Schwarzenegger for second most Olympia victories, behind Lee Haney and Ronnie Coleman who won eight.

Shawn Rhoden defeated Phil Heath in 2018, snapping Heath's streak of seven victories. The 2019 Mr. Olympia was won by Brandon Curry.

Starting in 2019, a new division called Wheelchair Olympia was added.

2020s

In 2020 Phil Heath returned to try to win a record-tying eighth title, but Big Ramy won the Olympia for his first title.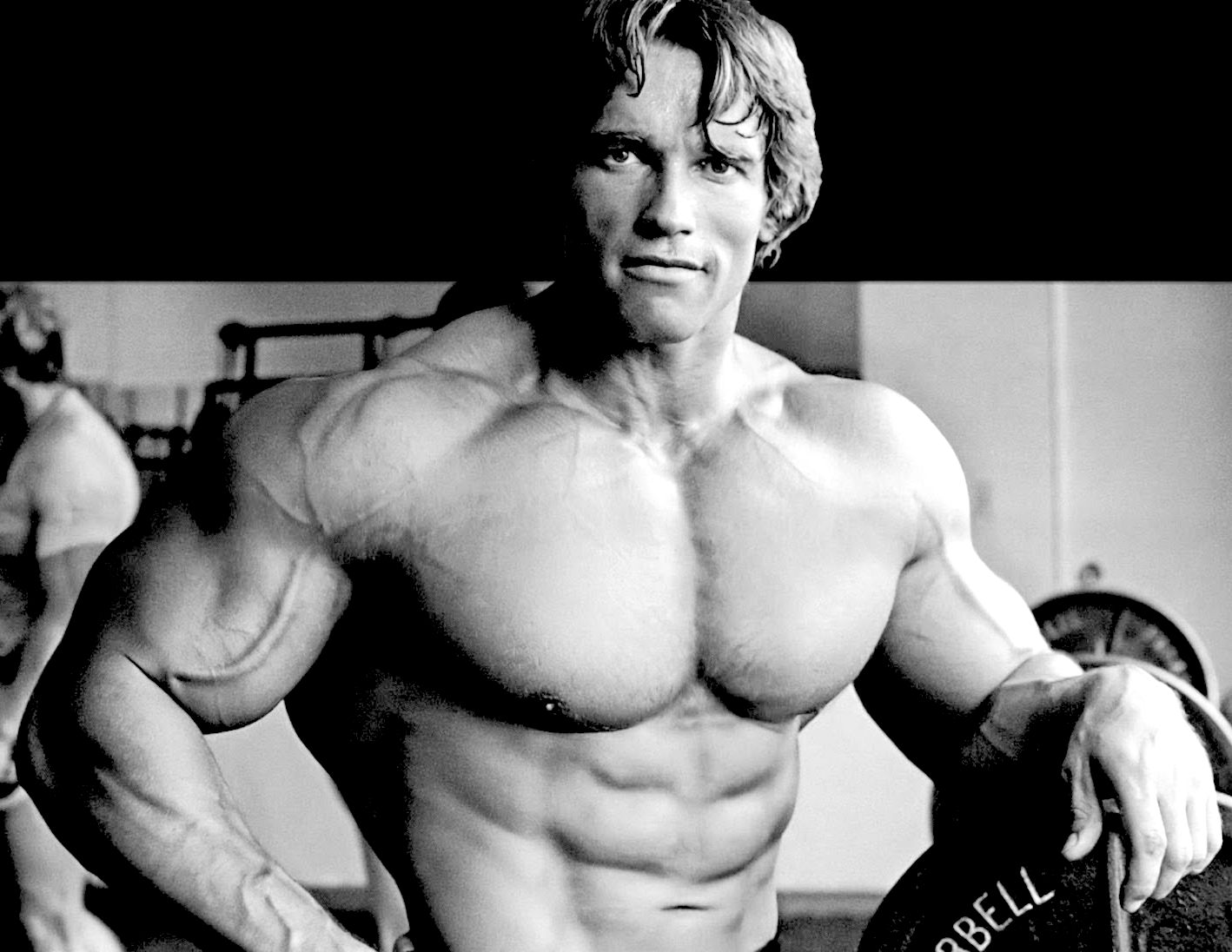 Probably the most famous Mr Olympia; The Terminator. If you spend enough time working on your body, eat the right foods and train sensibly, you could look like Arnold Schwarzenegger, be a Hollywood film star, and if you are into politics, the Governor of California.