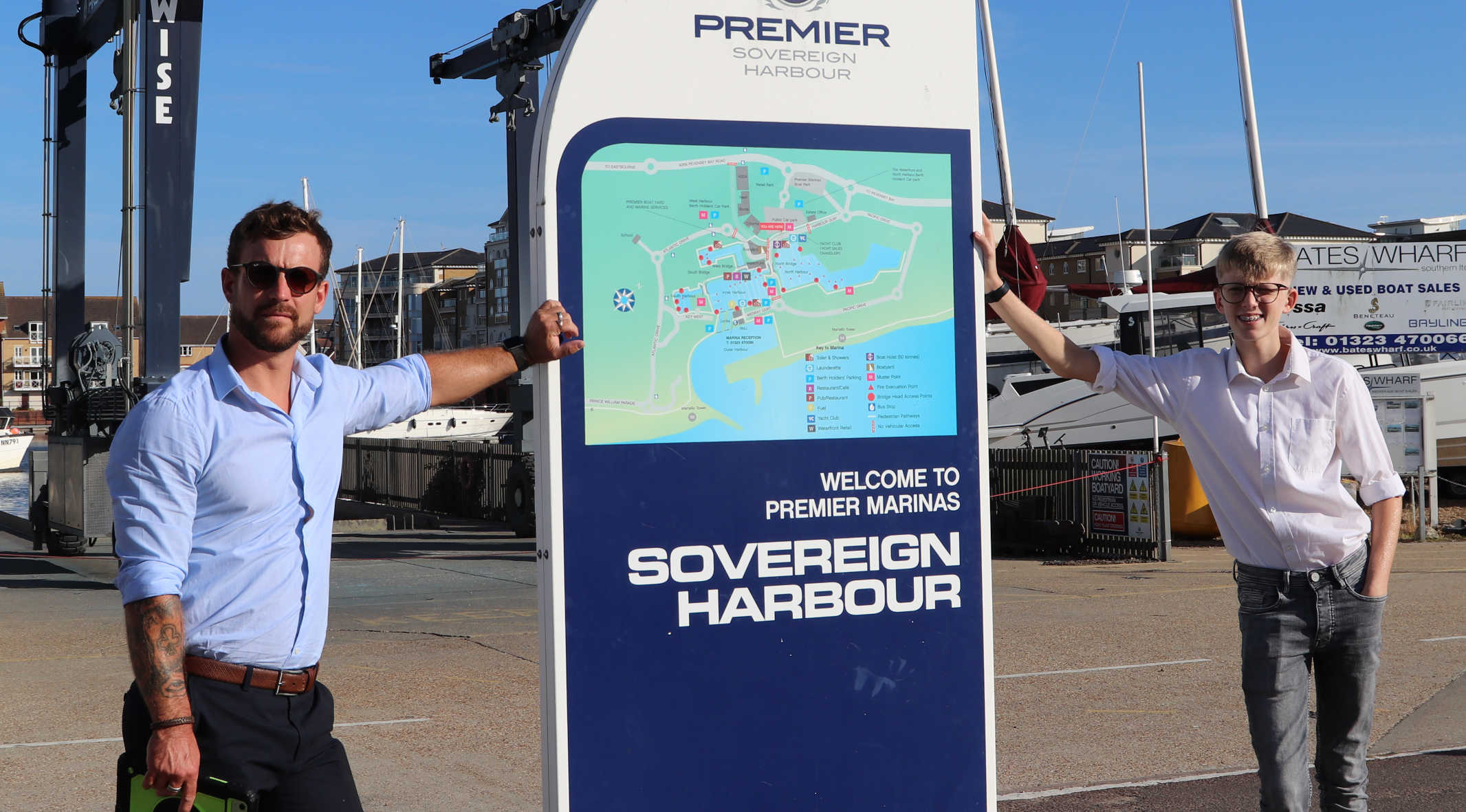 BRAND AMBASSADOR & FILM EXTRA - Terry is a keen cyclist. He was into skateboarding when a teenager. He still cycles around the countryside, with a love of the Sussex downs and Beachy Head. He is seen here at the Sovereign Harbour Yacht Club in Eastbourne. A brilliant venue for boating events, if you like a vibrant marine flavour and mixing with practical sailors with whom you can share your experiences.
Terry Valeriano is a qualified Personal Trainer. He is the founder of Vikeen Fitness, and an executive of the company, presently operating from just outside Eastbourne.
Terry is also the fitness coach and Health & Safety officer, as a crew member of the Elizabeth Swann JVH2, hydrogen powered trimaran project.
You can book Terry for one to one personal training sessions or group sessions. Terry is available for modelling shoots, for brand awareness and other promotions, including film work, acting extras, etc.
Terry is also a life coach and father to three children. He trains hard, but will coach you to achieve your best, without taking you (too far) past your comfort zone - unless you ask him to push you harder.
Terry is the current model for the John Storm ocean adventure franchise.
Our founder was a professional bricklayer for many years, teaching the craft at Eastbourne College, along Kings Drive. He likes to keep his hand in with a bit of landscaping, and even some chippying. That is the famous lighthouse in the background at Beachy Head, Eastbourne. Terry is a volunteer with the Cleaner Ocean Foundation, keen to see our oceans free of plastic, and working to help shape policies aimed at climate change reversal. Terry is the current model for John Storm, an ocean awareness, adventure series, where he is the skipper of the Elizabeth Swann.
You can contact Terry at Email: terry@jules-verne.org
Or, via Cleaner Ocean Foundation: Email: growth@blue-growth.org